Having more than 30 years of experience in the health care industry, we are committed to ensuring that the clinic operates according to the highest professional and ethical standards.
Health problems are usually resolved quickly. However, patients with non-responsive complaints may be referred to other practices for further assessment and treatment. With our great community spirit and connections with local medical teams, you can rest assured that you will get the treatment that best suits your needs and condition.
Registered Acupuncturist
(Practice Principal)
I have been practising Acupuncture and Traditional Chinese Medicine since 1986. My early years were spent travelling before I was fortunate to be able to spend time with Mother Teresa in the house of the dying and destitute. It was at that point, I knew that this was my calling. I enjoy being given the opportunity to help people in the community.
I have a strong interest in musculo-skeletal problems. I believe that there should be "no prolonged treatment without results." Over the years, I have been excited to have built a great team of practitioners in a well-established clinic with a good rapport with General Practitioners and Specialists in the Sunshine Coast. I pride myself on our teamwork and make sure that the patient comes first and gets the best possible treatments and results.
I have recently completed my Masters in Five Element Acupuncture and enjoy sharing this ancient art of acupuncture with my patients.
Remedial Massage and Bowen Therapist
(Associate)
I have been working in the practice since 1998. My journey began as Receptionist and assistant massage therapist. My love for this field led me to complete my Remedial Massage qualification in 2003 and further training as a Bowen therapist in 2015. Through these modalities, I am able to treat and relieve pain and inflammation within the body. I look at the whole person and use touch and intuition to guide my treatment.

I am also qualified in the use of Australian Bush Flower Essences, which work on the emotions. I also uses Schuessler tissue salts to bring the body into balance as mineral deficiencies may be present. These practices are great additions to my treatment, enhancing the results further.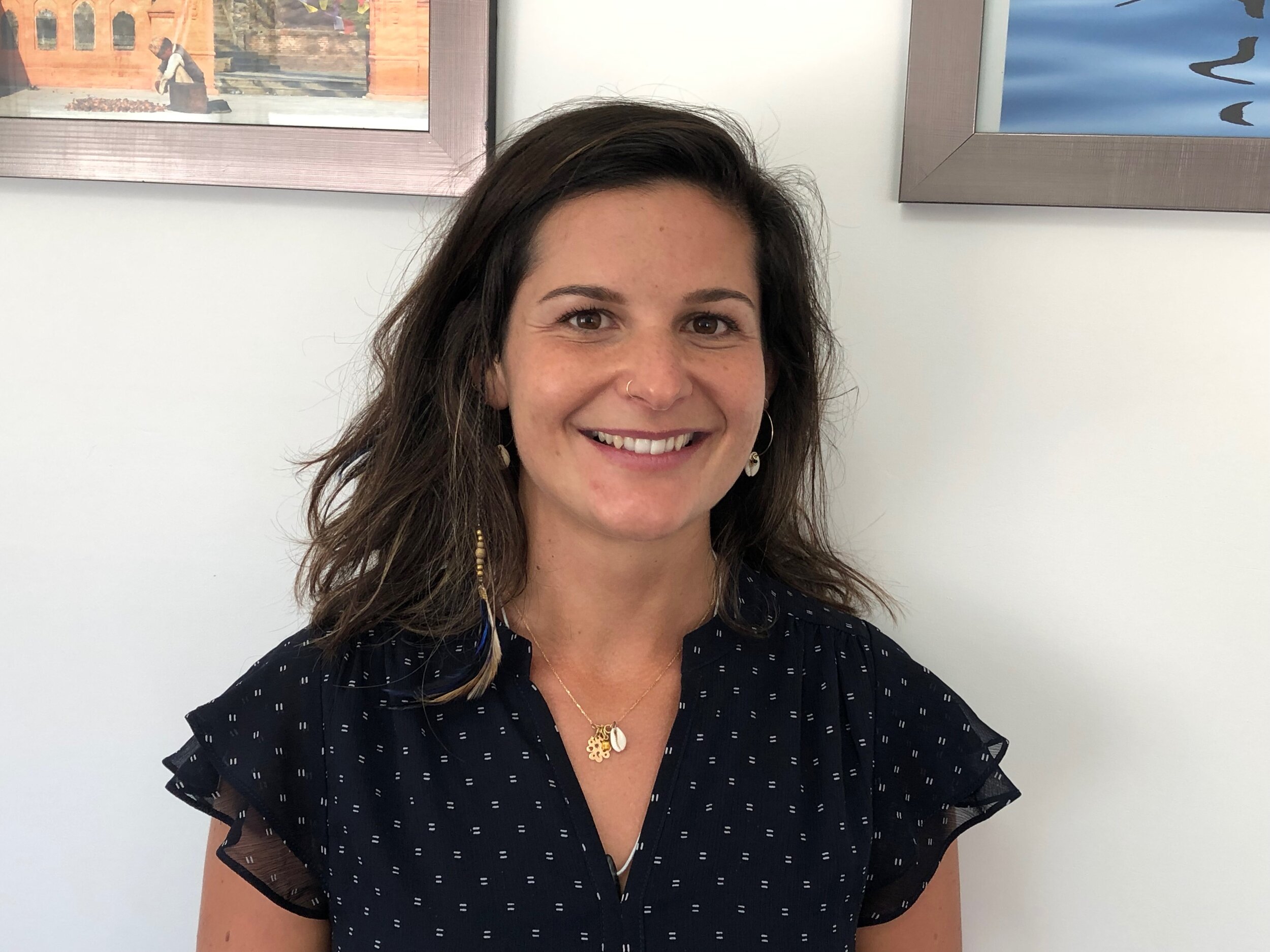 Osteopath
(Associate)
I have recently completed her yoga teachers course and I am keen to share my knowledge After 2 years of medical school in France, I completed my Masters degree in Osteopathy at the European School in UK in 2014. I was lucky to work as a therapist during the London 2012 Olympic games. Shortly after graduating I migrated to Melbourne where I worked for 3 years and undertood additional training in visceral and biodynamic osteopathy. I came to Queensland to do a 12 month locum position in 2018 and fell in love with the lifestyle here.
I am passionate about providing my patients with the best care, tailored to your needs, wants and goals. To do this, I utilize a range of techniques including dry needling, cranial osteopathy, stretching and manipulation. Whilst I treat people from young to old, I have a special interest in the treatment of children and in women's health, particularly expectant mothers.
Registered Acupuncturist
Chinese and Japanese Methods
(Associate)
I am a classically trained Acupuncturist and have studied both Japanese Acupuncture and Traditional Chinese Medicine. I hold a degree of B.H.Sc in Acupuncture and, in 2009. I had the opportunity to take a semester at Guangxi Traditional Chinese Medical University and I was also able to complete interships in three of China's public hospitals.
I also spent the last half of 2016 living in Mumbai (Bombay). Part of my weekly routine involved volunteering at the Barefoot Acupuncture Clinic in Dharavi, which is India's largest slum area.

The style of Acupuncture I practice is gentle and painless. My intention is to assist clients on their path to health and well-being using a holistic approach to support the body's innate healing abilities physically, mentally, and emotionally. I also use a variety of techniques and tools, including:
Traditional and Modern Needles
Non-Insertive Japanese Tools (Made of Copper, Silver, and Gold)
Moxibustion
Cupping
Gua Sha
Tui Na
Electro-acupuncture
Polarity Therapy
Herbal Medicine
Physiotherapist
I grew up in Caloundra and after a life and career of travel, I am back and looking forward to finding my place in this fabulous community again. I left Caloundra High and went to Kelvin Grove (now QUT) and did a dance degree. This lead me into Physio and by 1996, I began my exciting career that has taken me all over the world. I have toured as company physiotherapist for the musical CATS and also Cirque du Soleil and House of Dancing Water.
The experience has given me many unbelievably talented friends all over the world and although I specialise in performers, you don't have to be a singer, dancer, actor aerialist, acrobat, stunt worker, cheerleader, musician or clown to see me. Every body is different and I am dedicated to helping each patient move better, understand their own body and manage injuries, movement dysfunctions, aches and pains to achieve the best outcome I can.
I have a big basket of many manual therapy skills including muscle energy techniques, visceral manipulation, sports physiotherapy, vocal physiotherapy and dry needling. I have also been a clinical Pilates instructor for over 25 years and tend to suggest to my patients some home exercise programs and self-management.
Osteopath
(Associate)
As an osteopath, I see my role primarily as a problem solver. My hands are the tools by which I diagnose and help to resolve problem areas in the body. This may involve massage, specific stretching, joint manipulation, or gentle unwinding of tissues.
I feel very grateful for the opportunities I have had to assist people with chronic pain issues such as osteoarthritis. Osteopathic treatment is based on the principle of the body's own healing mechanisms. My approach is focused on enhancing these functions by recognising the connections within the person's structure and with their movement and posture.
The aim is to create space and balance in the tissues to help them function. Together with hands-on treatment, I may also prescribe specific exercises or give general lifestyle advice.
I have a young family and love to treat babies, kids, and pregnant mums. Reflecting these interests has led me to pursue extra studies in the areas of pediatric and obstetric treatment as well as cranial osteopathy, including cranio-dental development.
Practice Manager
After completing my studies in Naturopathy in Brisbane in 1987, I moved to the Sunshine Coast to work alongside my husband, David. We started a family and have been working together for the past 30 years. The rest is a long history.
My background also involves accounting and I now manage the practice.
Receptionist
I have been working at the clinic since 2013. I have many years of experience with customer service. I am the welcoming face to greet and assist you . I have a genuine care for people and will do my best to take care of you and your needs.
Receptionist
As a local resident, my family and I love the lifestyle of the Sunshine Coast and all it has to offer. Before starting at My Health and Wellness Centre, I had a long break from the workforce to spend time raising a family and supporting my husband in his business.
With our children involved in a number of different sports, I am passionate about all things relating to health and wellness, believing in a proactive approach, rather than reactive.